Marta J. Williams, CPA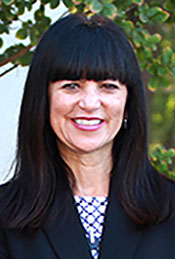 Academic and Professional Credentials
Bachelor of Science with Honors, Accounting, University of Wyoming
Certified Public Accountant, California license
Position and Experience
Managing Principal, Damore, Hamric & Schneider, Inc., CPAs. Over twenty-five years' experience in public accounting. Prior to current position, was the firm's Audit Department manager. All recent continuing education courses have been in the areas of government and not-for-profit auditing, and include coverage of GAGAS and Uniform Guidance.
Other Not-For-Profit Experience:
Served for three years as the Finance Director of Administration and Finance of a statewide nonprofit organization.
Conference presenter and instructor, various nonprofit topics, including: Nonprofit Cost Principles and Compliance in accordance with Title 2 U.S. Code of Federal Regulations (CFR) Part 200, Uniform Administrative Requirements, Cost Principles, and Audit Requirements for Federal Awards (Uniform Guidance) Budgeting for Proposed Grants, Internal Controls at Small Organizations, Responsibilities of the Executive Director and Board of Directors
Williams' area of specialization is not-for-profit and governmental auditing and consulting. Services provided to these entities, in addition to auditing, include: preparation of cost allocation plans, operational reviews and internal control studies, design and implementation, and grant accounting and monitoring.
Professional Affiliations
American Institute of Certified Public Accountants
California Society of Certified Public Accountants
Soroptimist International Sacramento North
Past Board member and Treasurer - International Association for the Advancement of Steam Power
Past Board member and Treasurer - The Effort, Inc., a California nonprofit organization