Ronald A. Ley, CPA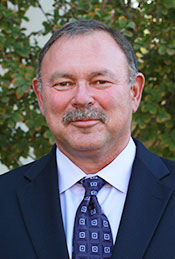 Position and Experience
Mr. Ley is a California Certified Public Accountant and President and Managing Principal with Damore, Hamric & Schneider, Inc. specializing in providing accounting, audit, tax and advisory services to a variety of clients throughout California. His experience includes governmental entities including special districts, cities and state agencies, not-for-profit organizations and small businesses. Mr. Ley has worked with clients to provide the most up to date information on compliance standards and reporting requirements. He understands the complex regulatory reporting environment related to the single audit compliance requirements.
Mr. Ley serves as the Firm's representative to the AICPA's Government Audit Quality Center and the AICPA's Employee Benefit Plans Audit Quality Center, and is the Firm's Quality Control director over its accounting and audit practice and is responsible for the technical training of our audit and accounting staff and assists in communicating the requirements associated with reporting financial activity to management, governing boards and state and federal oversight agencies.
Mr. Ley is also one of the speakers for our in-house training on a variety of topics related to accounting and auditing of governmental, nonprofit and small businesses.
Affiliations
Mr. Ley is a member of the American Institute of Certified Public Accountants (AICPA) and California Society of Certified Public Accountants (CSCPA).
Education
Bachelor of Science in Business Administration – Accounting | California State University, Sacramento 1976